Thumb United Combines Presents and Presence to Elevate Consumers' Holiday Shopping Experience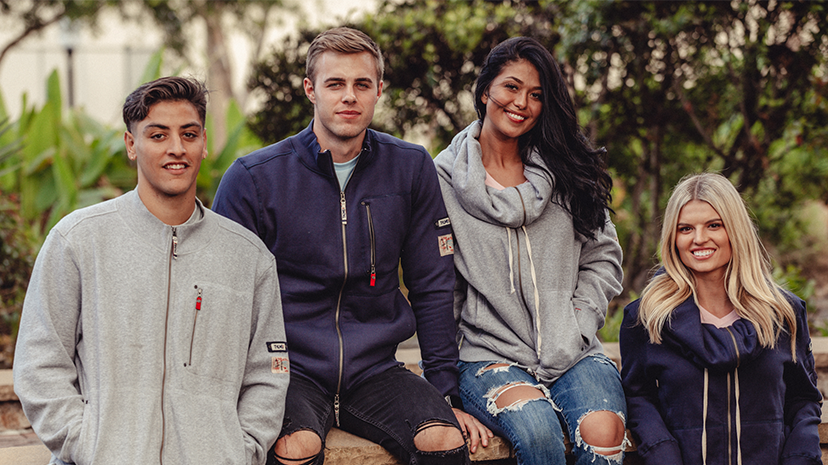 Thumb United, the first apparel company designed with human connection in mind, encourages consumers to purchase purposefully this holiday season Boca Raton, FL– Oct. XX, 2023 –

 Thumb United, a mission-based lifestyle apparel brand featuring premium fashion sweatshirts with multiple interior pockets, inspires consumers this holiday season to shop various apparel products while simultaneously supporting the fundamental need for human connection. Founded in 2015, Thumb United was created in a world that often prioritizes digital connections over face-to-face interactions, Thumb United aims to remind us all of the importance of genuine human bonds.

 Last year, almost half of global shoppers categorized themselves as "purpose-driven consumers" who are more interested in purchasing products and engaging with brands that align with their personal values. As consumers increasingly prioritize purpose with their purchases, Thumb United's products emphasize the importance of mindfulness and human connection amidst the growing social concern of mobile devices being a negative distraction. Thumb United apparel, featuring numerous interior pockets, is designed to empower people to put their phones away and be present in the now.

"We are looking forward to this holiday season as we continue to work towards supporting more authentic and present human connection," said Brad Dubrowsky, founder and chief creative officer at Thumb United. "When statistics around texting and driving accidents came to my attention years ago, I felt a need to do something. As parents, we want to protect our kids from harm, and I wanted to use my knowledge of the apparel industry to create something that encourages people to be safer and more present with the world around them; in other words, hold a hand, not a phone.
 Key features of Thumb United hoodies include:
• Apparel with intention: Featuring numerous interior pockets, Thumb United apparel is designed to empower people to put their phones away and be present in the now.
• Quality you can count on: Thumb United hoodies are manufactured with the highest quality materials available, including two-way YKK zippers, 80/20 cotton-polyester blend fleece material and triple needle overstitch constructed seams. The premium quality of Thumb United apparel is one of the many factors why it has an industry-leading low return rate.
• Pockets that pay it forward: To support its mission, Thumb United donates 10% of its net profits to organizations that teach and inspire individuals to balance their lives and reduce the amount of time they spend on their phones.

 Additionally, Thumb United proudly offers discounts to military members, teachers, first responders and medical professionals to honor those in the business of helping others in their communities and around the world. The amount of internal storage Thumb United hoodies offer makes them ideal for conveniently and safely storing essential items like cell phones, keys, wallets and more. They allow customers access to more storage, protection, warmth, aesthetics and comfort, making the hoodies more functional, versatile and convenient for everyday use, and most importantly, encouraging people to put their phones away.

To learn more about Thumb United products, visit https://thumbunited.com/. About Thumb United: Thumb United is a mission-based lifestyle apparel brand built for versatility, convenience and comfort. Founded in 2015, Thumb United hoodies are designed to highlight the importance of mindfulness and human connection amidst the growing social concern of mobile devices being a negative distraction. Featuring numerous interior pockets, Thumb United apparel is designed to empower people to put their phones away and be present in the now. The interior pockets also provide ample safe storage for other essential items such as wallets, keys and more.

To support its mission, Thumb United donates 10% of its net profits to organizations that teach and inspire individuals to balance their life and reduce the amount of time they spend on their phones. For more information, visit https://thumbunited.com/
---